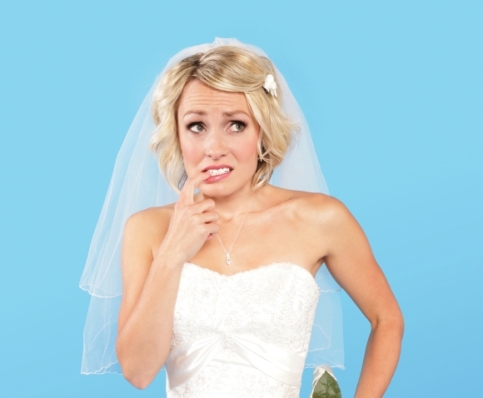 Marketing webinars are like weddings?
It may sound crazy at first but think about it.
Forget about the anxiety and stress that goes into both events — and your marketing webinar is an "EVENT' — but both have the same pace and flow.
Just like a wedding, a marketing webinar, only takes maybe an hour for the actual webinar. But in order for that hour to be successful, so much more goes into it.
When most people decide to have a wedding they set the date way in advance to give the attendees notice, get on everyone's calendar, promote the event, and decide what's going to actually take place.
Sound like any marketing webinars you've been involved with?
First on the list of "to-do's" is the guest list. Who are  you going to invite? With a wedding, sometimes this may be easy to some extent as there are several "automatic" invites.  With your marketing webinar you're going to want to really think about what you want to achieve with this event – is it lead gen to new customers, promoting services to existing customers, or perhaps even a distributor training?  This will certainly dictate your invite list.  Just like a wedding, everyone you send an invitation to will  not attend.  You need to take this into account when planning your webinar.
What else do we plan before our wedding? We pick our readers and speech givers or our speakers in the webinar world. Just like the wedding, pick people that are interesting, that can speak well and have something to say.  Many people come to a wedding expecting quality free food and drinks – your webinar participants are expecting free knowledge.  Just like the great band you research and book, you need to really think about your speaker and the content you're going to present.  If it's boring, people will leave early or worse yet will get a bad impression of whatever you're trying to promote.
When you get to the location of your event you check out all the particulars, tidy it up, and place all the flowers and decorations just so.  The same is true with your webinar "room".  You'll want to make sure it's easy to access, laid out appropriately for the content you're sharing, the content has been pre-loaded, and all looks just right.  Now is the time to find out if things don't work — not 5 minutes before your live event.
Today's wedding planners use all sorts of communication tools to keep participants informed of the big day.  You too should be using your website, blogs, social media, email, and even print media to promote your event and keep people engaged in the days leading up to your event.  Unlike weddings, webinars are easy to forget or to push off if something else important comes up.  Always send reminder emails prior to your event to stay fresh in the minds of your participants.
Okay you're at the big day, your heart is racing, you're nervous. The music starts playing and things are in motion.  You start to walk down the aisle and… it's over before you know it!  And it was an awesome event.  Everyone you wanted to attend did.  Everyone was engaged and excited for your day.  But after your wedding are you done? No way.  You need to send thank you notes, follow up cards, holiday cards, and now the participants at your wedding are in your communication network for life! Well guess what, it's pretty similar for webinar guests.  You need to follow up, send archive links to the event as well as any deliverable you promised.  Potential leads need to be segmented via the registration and polling results.  Sales needs to be looped in for proper follow-up and close.
I've just scratched the surface on everything that's required to host a successful marketing webinar but I hope the wedding analogy helps you understand this is not a "show up and wing" it type of marketing activity.  There's quite a bit involved.  If you're interested in reading more, Lighthouse Conferencing has authored a complete white paper on Virtual Event Planning.
You can download the entire guide at any time here: